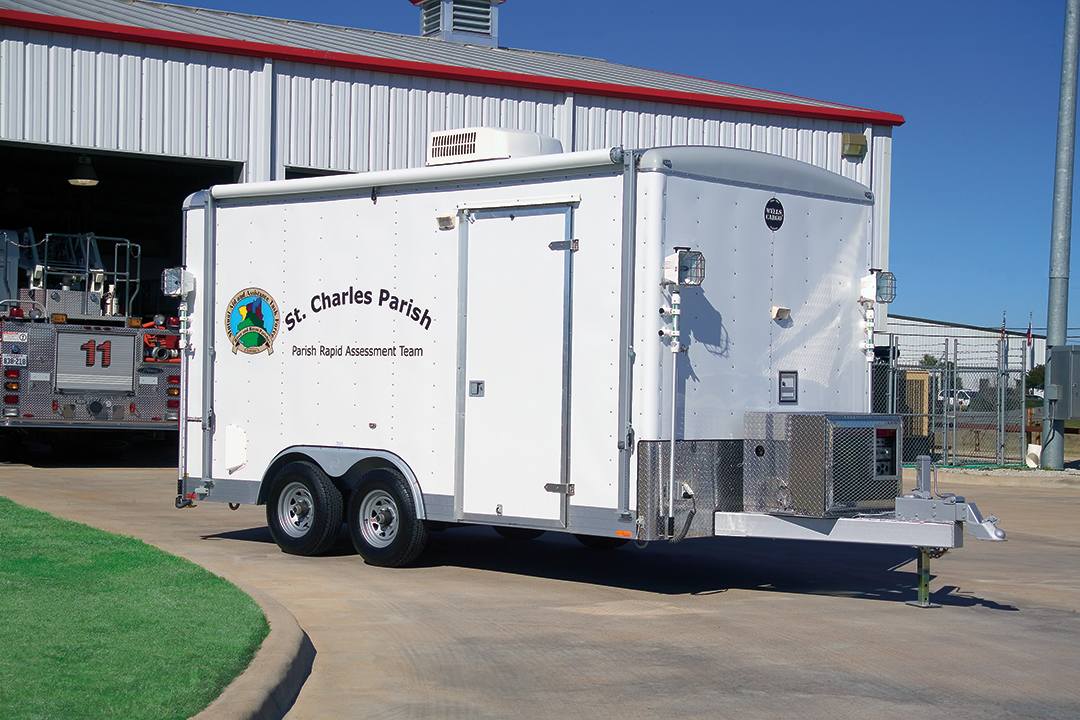 Emergency Response
Hook-Up & Go!
With a Wells Cargo emergency response trailer, all your tools, equipment, and gear are ready to roll in a moment's notice. Just hook-up and go. Thousands of fully customized Wells Cargo trailers are already hard at work in the field.
We operate under the principle that emergency response equipment is too expensive (and too vital to your mission) for our customers to have to settle for anything but the proven best. With that idea in mind, we have brought to the market a series of customized trailers specifically designed to accommodate the challenging demands of the First Responder industry.
Our reputation for long lasting durability stems from a heavy-duty steel frame that doesn't need pampering. No shortcuts. No cutting corners. Just the strongest frame construction available. We use only the best materials and combine them with over 50 years of manufacturing experience. Every trailer is engineered to deliver hassle-free performance -- day in and day out. It's no surprise that we can confidently tell you to plan on at least 15 years of dependable service.
Find nearest dealer
Features
Extruded Anodized Aluminum Bottom Trim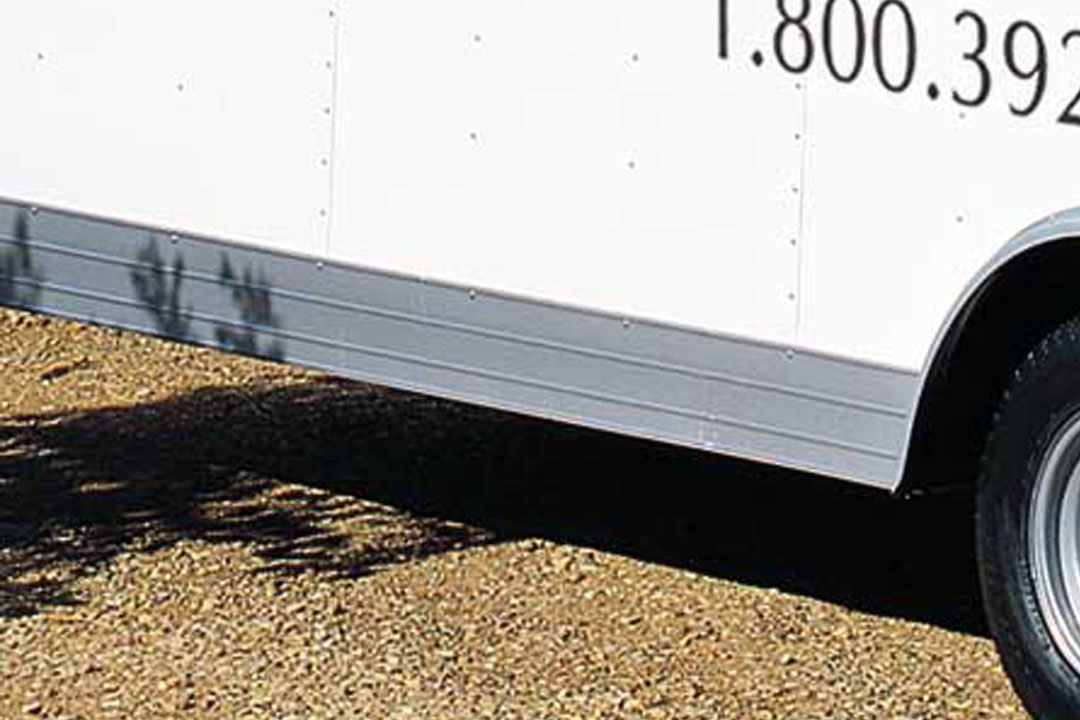 LED Wraparound Tail Lights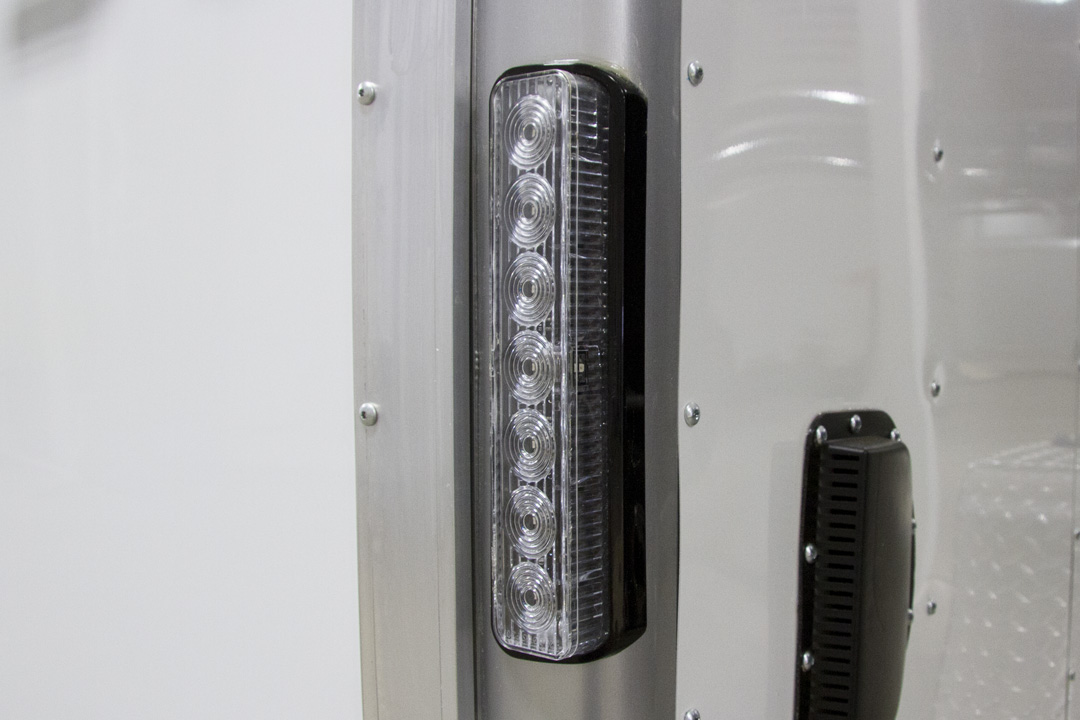 Radius Roof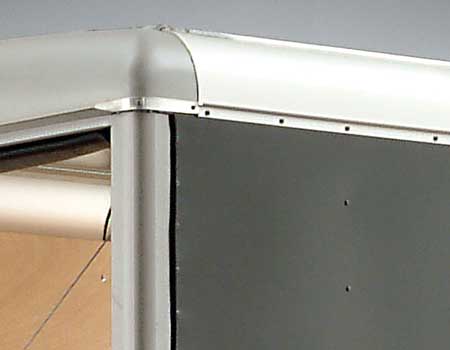 D.O.T. Safety Chains with Hooks
16" OC Vertical Posts
.030 Aluminum Exterior
Torflex Rubber Torsion Axles with E-Z Lube Hubs
Tubular Steel Main Rails
3/8" PlexCore High-Performance Interior Sidewalls
SmartWire Technology
Aluminum Cam Lock w/ Stainless Steel Hasp
4-Way Plug
Corrosion Preventive Compound (CPC)
SAE Truck/Trailer Color Coded Wire
Full Height Steel C-Channel Crossmembers
All Exposed Steel Primed & Painted (Urethance Topcoat)
Easy Access Junction Box
LED Safety Package
Fiberglass End Caps
Vertical Posts & Roof Bows
Wet Cell Battery
3/4" PlexCore Flooring
Specifications
You can turn virtually any Wells Cargo tag-a-long or gooseneck trailer into a Emergency Response Trailer. Rather than starting with a generic product and retrofitting it to meet your needs, we start with your equipment cache and built a shelving and transport solution around it. We can customize all our trailers with numerous options to ensure that your biggest piece of equipment is also the most versatile.
Below are links to the most common Wells Cargo models that are utilized in the First Responder Industry and their respective specifications.
Popular Options
3/4" Pressure Treated Plywood Floor
Additional Height (6" Increments)
Adjustable Width Aluminum Vertical Supports
Aluminum Tread Plate Floor
Anodized Front Corner Caps
Chrome ABS Hub Caps and Trim Rings
Custom Painting, Lettering and Graphics
Duplex Wall Receptacle(s)
Exterior Weatherproof Light
Floor Mounted D-Ring Tie Downs
Gray/Black Rubber Coin Floor Covering
Interior Spare Tire Carrier - Wall Mounted
Light Switch - 120 Volt Lights
Permanent Aluminum Ladder
Removable Chrome Wheel Chock
14" x 14" Non-Powered Roof Vent
Roof Vent with Exhaust Fan
Scissor-Type Stabilizer Jack
Scorpion Spray-On Protective Liner
Exterior Spare Tire Mount with Tire Cover
Vice Lock Style Door Hasp
12V Surface Mount Wall Switch
Wells Cargo Side Door (30, 36 or 48 Inches)
White Vinyl Interior Sidewalls
Standard Features, Specifications and Available Options subject to change without notice.
Colors
Victory Red
Charcoal Gray
Black
Polar White
Indigo Blue
Champagne Beige
Silverfrost
Pewter
Arctic Green
Orange
Yellow
Matte Black